This question, asked by a member of our hair loss social community and discussion forums, was answered by "Garageland" – a clinic representative for Coalition hair transplant surgeons Dr. Victor Hasson and Dr. Jerry Wong.
It's been almost 5 years since I had my follicular unit strip surgery (FUSS) surgery. I still think it was one of the best decisions of my life. I never stress about my hair anymore as compared to the pre-op days when I looked in the mirror constantly worrying.

That said, if there's an opportunity to improve my hair transplant I want to know about it. I've come across talk about "Ultra Refined Grafting". Is that a recent enhancement? I'm wondering if it's possible to add density into my transplanted area.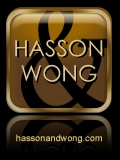 Sure it's possible to go into the same areas of transplanted hair to add further density, as long as the clinic is experienced. Take my case as an example. I had a further hair restoration session at the end of 2013 to add density into the frontal third. This has grown in very well despite it being the fifth time work has been carried out in this area and that includes three sessions of mini and micro grafts which caused a significant amount of scar tissue, pitting and ridging.
Of course there are factors involved that need to be judged on a case by case basis. It is not so much the implanting that is the key here, it is the incisions which you need to make sure are part of the surgeon's role.
Garageland
UK consultant for Hasson & Wong
—-
David (TakingThePlunge)
Editorial Assistant and Forum Co-Moderator for the Hair Transplant Network, the Coalition Hair Loss Learning Center, and the Hair Loss Q & A Blog.
To share ideas with other hair loss sufferers visit the hair loss forum and social community.
Technorati Tags: hair loss, follicular unit strip surgery, FUSS, hair transplant, hair restoration