This question, answered by Coalition hair transplant surgeon Dr. Scott Alexander, was asked by a member of our Hair Loss Social Community and Discussion Forums:
I have never taken any medical hair loss treatments like Rogaine (minoxidil) or Propecia (finasteride) and don't plan to after my hair transplant. I am 37 years old with a 5A.pattern of hair loss on the Norwood Scale. Is anyone out there doing the same or is it like a foregone conclusion that you have to?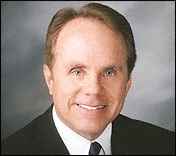 The chances of continued balding are really high without medications. It is always up to the patient of course, but not using Propecia and Rogaine could result in further hair loss and/or more hair restoration surgeries to repair the extra loss.
Dr. Scott Alexander
—-
David (TakingThePlunge)
Forum Co-Moderator and Editorial Assistant for the Hair Restoration Forum and Social Network, the Coalition Hair Loss Learning Center, and the Hair Loss Q&A Blog.
Technorati Tags: hair loss treatments, Rogaine, minoxidil, Propecia, finasteride, hair transplant, hair loss, Norwood Scale, balding, hair restoration