This question, from a member of our hair loss social community and discussion forums, was answered by Coalition hair transplant surgeon Dr. Glenn Charles:
I hope maybe someone has had a similar experience and can reassure me with this one. I had my 2nd hair transplant 6 days ago with Dr. Pathomvanich in Bangkok. Like the first time (3650 grafts FUT), I had no problems whatsoever. This time I had a tight scalp, 2100 follicular unit transplantation (FUT) and 600 follicular unit extraction (FUE). I had two transplants in the one calendar year (Norwood Scale 6) but 11 months apart.

Anyway, I came home to UK one day after surgery only to have the worst case of influenza I've ever had shortly afterwards, still suffering, I am worried that my extremely high temperature with the onset of this may somehow have affected my newly placed grafts. I hope not, I hope someone can tell me there is absolutely nothing to worry about.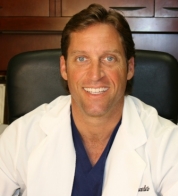 I have had hair restoration patients who got sick with either a viral or bacterial infection shortly after the procedure (unrelated) and everything turned out okay. Unfortunately, you will not be able to know whether or not your infection had any negative effect on your transplanted follicles for several months.
Hair follicles are fairly resilient and my gut feeling would be that everything will turn out well for you. Good luck!
Dr. Glenn Charles
—-
David (TakingThePlunge)
Editorial Assistant and Forum Co-Moderator for the Hair Transplant Network, the Coalition Hair Loss Learning Center, and the Hair Loss Q & A Blog.
To share ideas with other hair loss sufferers visit the hair loss forumand social community
Get Proven Treatments at the Best Prices by visiting our new online hair loss treatment shop.
Technorati Tags: hair loss, hair transplant, follicular unit transplantation, FUT, follicular unit extraction, FUE, Norwood Scale, hair restoration