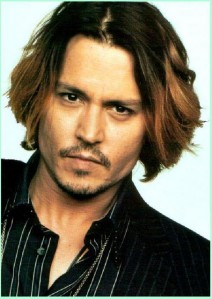 Thousands of people across the world fixate on their favorite celebrities wishing they could achieve their fame, riches, and good looks. And for men and women suffering from hair loss, their eyes gravitate toward their adored superstar's lustrous locks with envy.
Thanks to the advancements of today's ultra refined hair restoration techniques, many men and women can restore a full and natural looking head of hair in only one or two hair transplant procedures. However, can our new head of hair really measure up to our favorite celebrity's?
Recently, forum member "Julius" posted photos of one of his favorite celebrities and asked whether or not  surgical  hair restoration can give him Johnny Depp Hair. Join in the discussion to learn what can realistically be accomplished with hair transplant surgery, and get some insight on which celebrities have undergone surgical hair replacement.
Bill Seemiller
Managing Publisher
Follow our community on Twitter
Watch hair transplant videos  on YouTube
Technorati Tags: hair loss, hair transplant, hair restoration, hair replacement, Bill Seemiller