The following response to a question from the Hair Restoration Social Community and Discussion Forums, was written by forum member "Gillenator".
I been told by a dermatologist that it is possible to get rid of a scar 100% if you Fraxel it for two years twice a month. He said it's not a guarantee but he has done it with others before.  Is this true?

I have a bad hair transplant scar from ear to ear from 1 cm wide in the back and 7 mm on the sides. I'm looking to do scalp micropigmentation (SMP) if I can get rid of that scar, I wont get that smiley face on the back of head if this dermatologist is right.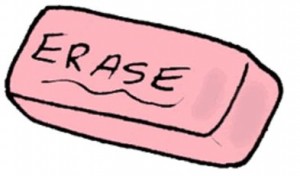 Although there are some cases of Fraxel working amazing improvements with the appearance of a scar, nothing will completely get rid of it. That's a fact.
Anytime flesh tissue is cut, the body repairs itself by forming scar tissue which for the most part does not have blood flow to it or through it.
Probably what the dermatologist meant was that he had a few cases where it was very difficult to see the scar visually speaking after treating it with Fraxel.
Gillenator
Supporting Hair Restoration Physicians: Dr. Glenn Charles, Boca Raton, FL – Dr. Jerry Cooley, Charlotte, NC – Dr. Jim Harris, Denver, CO – Dr. Robert True & Dr. Robert Dorin, New York, NY
—-
David
Editorial Assistant and Forum Co-Moderator for the Hair Transplant Network, the Coalition Hair Loss Learning Center, and the Hair Loss Q & A Blog.
To share ideas with other hair loss sufferers visit the hair loss forum and social community.
Technorati Tags: Fraxel, hair transplant, scalp micropigmentation, SMP