This question, from a member of our hair loss social community and discussion forums, was answered by a staff physician from Coalition hair transplant clinic Feller Medical:
Is it true that dieting can damage a hair transplant?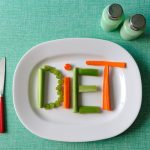 Long story short, your diet would have to be so extreme that you were truly nutrient deficient to make a real difference in hair quality. In most normal diets — even intense ones — you shouldn't really get to this point.
What's more, any changes that you could potentially have in transplanted follicles would reverse. These guys are strong, and really don't follow the rules when it comes to hair loss. This is why we use them specifically!
If you're really concerned, things like daily multi-vitamins and regular amounts of proteins, "good fats," etc would be good to supplement during your dieting. But I still think you'll be okay regardless.
Feller Medical
—-
David
Editorial Assistant and Forum Co-Moderator for the Hair Transplant Network, the Coalition Hair Loss Learning Center, and the Hair Loss Q & A Blog.
Technorati Tags: hair transplant, hair loss