This hair loss question was answered by Dr. Glenn Charles of Florida who is a member of the Coalition of Independent Hair Restoration Physicians. His professional answer is below.
In researching follicular unit extraction (FUE) versus follicular unit transplantation (FUT), I've noted that the transection rate is higher with FUE. My question is whether the transected hairs are discarded or implanted into the recipient zone. That is, does the doctor notice that the hair is transected before implanting and therefore throw it out? Or, is the doctor unaware of which hairs and transected, implant all hairs into the recipient area, and then the transected hairs do not grow? Put another way, if 2000 follicular unit grafts are harvested and 100 of those are transected, are only the 1900 healthy grafts implanted? Or are all 2000 implanted and only 1900 of those 2000 grow?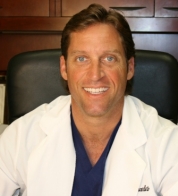 Good question. It depends on what type of hair transplant procedure is being performed and how the hair restoration physician has instructed his or her technicians to handle this situation. In my clinic, I instruct the staff to discard only those follicular unit grafts that have clearly been damaged, which is generally very few, and implant all follicles that appear to be intact. Often follicles that are thought to be not worthy of placing into the balding sites will still generate hairs. Follicles are very resilient.
Dr. Glenn Charles
—-
David – aka TakingThePlunge
Assistant Publisher and Forum Co-Moderator for the Hair Transplant Network, the Hair Loss Learning Center, the Hair Loss Q&A Blog, and the Hair Restoration Forum
Follow our community on Twitter
Watch hair transplant videos on YouTube
Technorati Tags: follicular unit extraction, FUE, follicular unit transplantation, FUT, hair transplant, hair restoration, follicular unit grafts, balding