This common question comes from a member of our hair loss social community and discussion forums:
I'm thinking about undergoing hair transplant surgery soon, and was wondering if it is necessary to take antibiotics after the procedure?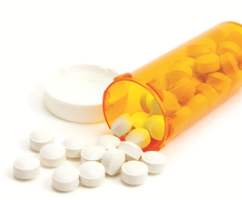 Unfortunately, the best available answer for this question is: it depends.
All hair transplant surgeons are different and run their practices in a unique and distinct manner. Because of this, all physicians provide patients with a unique set of post-operative instructions as well. In these post-operative guidelines, physicians share their antibiotic instructions.
Some hair restoration physicians believe antibiotics are necessary, and claim that not taking antibiotics after hair transplant surgery is an "unnecessary risk." While these physicians believe there is some risk of infection from the procedure itself (though this is traditionally very low), they claim the real risk comes from patients repeatedly touching the donor area with unwashed hands during the early healing phase.
Other physicians don't believe antibiotics are necessary, and do not provide them to patients after hair transplant surgery. These physicians state that there is no research demonstrating lower rates of infection and better outcomes in hair transplant patients who receive antibiotics versus those that do not. What's more, some surgeons (who do not provide antibiotics) state that the significant amount of blood flow to the scalp greatly decreases the chances of infection.
Because of this, it is difficult to state whether or not antibiotics are "necessary" after hair transplant surgery. However, what is certain is that hair restoration physicians create a specific set of instructions for patients after surgery, and these should be followed as closely as possible. If a physician recommends antibiotics, the patient should follow his/her advice; if the physician does not recommend antibiotics in the post-operative instructions, then the patient should adhere to this advice as well. Following post-operative instructions minimizes complications that can affect the newly implanted grafts and healing donor region, and helps ensure a quality result!
______
Blake Bloxham – formerly "Future_HT_Doc"
Editorial Assistant and Forum Co-Moderator for the Hair Transplant Network, the Hair Loss Learning
Center, the Hair Loss Q&A Blog, and the Hair Restoration Forum
Follow our community on Twitter
Watch hair transplant videos on YouTube
Technorati Tags: hair loss, hair transplant, hair transplant surgeons, hair transplant surgery