This question, asked by a member of our Hair Loss Social Community and Discussion Forums, was answered by Coalition hair transplant surgeon Dr. Glenn Charles:
I had my hair restoration surgery about 13 days ago and I have my scabs falling off now. But, in some of the scabs that fall off, I see hair attached to the scabs. Is this hair loss due to grafts from my hair transplant that did not adhere to the scalp properly? I am so worried..any advice on this will be great.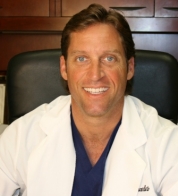 In most cases shedding will occur in the first 4 weeks after hair transplant surgery. I suppose a delayed shedding is possible but not very likely. You are right on track.
Try to not think about any hair growth for 3-4 months so you do not go too crazy.
Dr. Glenn Charles
____
David (TakingThePlunge) – Forum Co-Moderator and Editorial Assistant for the Hair Restoration Forum and Social Network, the Coalition Hair Loss Learning Center, and the Hair Loss Q & A Blog.
Get Proven Hair Loss Treatments at the Best Prices by visiting our new Online Hair Loss Product Store
Technorati Tags: hair restoration, hair loss, hair transplant, hair growth