This question, from a member of our Hair Restoration Social Community and Discussion Forums, was answered by Coalition hair transplant surgeon Dr. Glenn Charles:
I am currently buzzed down to a zero & wearing the almost shaved look. At the moment I have a sebaceous cyst smack bang on the middle of my crown. At present my hair loss has been confined to the frontal third & although there is some weakness at the crown it is all intact.

Wondering if I could safely get this sebaceous cyst surgically removed without creating a bald spot on the crown? Given my history of shock loss in the frontal third I am obviously nervous about this – but sporting the shaved look, this cyst does not look good.

What do people think?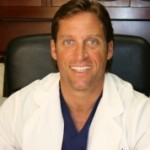 A good option would be to go to a reputable hair restoration surgeon. I have removed many of these cysts from patients scalps and the incision needed is very small and should not cause balding.
Dr. Glenn Charles
—-
David
Editorial Assistant and Forum Co-Moderator for the Hair Transplant Network, the Coalition Hair Loss Learning Center, and the Hair Loss Q & A Blog.
Technorati Tags: hair loss, bald, hair restoration, balding