This question, answered by Coalition hair transplant surgeon Dr. Scott Alexander, was asked by a member of our Hair Loss Social Community and Discussion Forums:
What do you think about putting some sunscreen on my scalp and then putting some Toppik hair loss concealer on top? Will that be okay?

I do have pre-existing hair,and applying only sunscreen, even the ones that claim are non-greasy, makes my hairs stick together and look real bad. It's also difficult to apply on your scalp when you have some hair.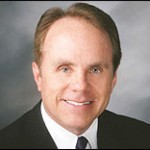 I would try using aerosol sunscreen instead of the lotion, which should help with the greasiness.
Yes, it is fine to use Toppik hair loss concealer in addition to the sunscreen.
I hope this helps.
Dr. Scott Alexander
—-
David
Editorial Assistant and Forum Co-Moderator for the Hair Transplant Network, the Coalition Hair Loss Learning Center, and the Hair Loss Q & A Blog.
To share ideas with other hair loss sufferers visit the hair loss forum and social community.
Technorati Tags: hair transplant, Toppik, hair loss, hair loss concealer