This below question was asked by a member of our Hair Loss Social Community and Discussion Forums and answered by Nicole, the SMP and Micro-Pigmentation Specialist for Coalition hair restoration surgeons Dr. Ron Shapiro and Dr. Paul Shapiro.
I've been considering this option but those reports do cause worry. I came across this post from about 2 yrs ago in another forum about the bio-compatible membrane. Here's the copy/paste of relevant post:

"Surely if the membrane is bio-compatible once the body's immune system dissolves this membrane then the iron oxides will be exposed to the body. If the body disposes these compounds via the GI tract then they would show up via a feces analysis."

It'd be great to see confirmation reports or something that says the membrane won't be broken down while still in the body and that the particles are indeed in the urine/feces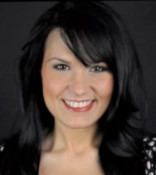 The body will break down iron oxides in the same way it breaks down iron supplements. When iron oxides are introduced into the body in small amounts it will absorb them in the same way. It's why women who are pregnant are not allowed to get permanent make-up (which is made up of mostly iron oxide pigment) because the body will absorb the iron in the pigment and they will not retain any color. It's also why patients who have high levels of pigment rejection are asked to get their iron levels checked.