Tue 2 Apr 2013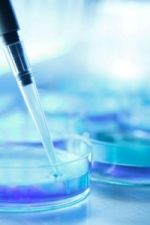 Hair multiplication, or the act of removing hair follicles and hair follicle stem cells, cloning the follicles/cells, and implanting the cloned follicles/cells into areas of balding scalp, is one of the most anticipated futuristic hair loss treatments. Though several methods of hair multiplication have been proposed, researchers still believe isolation, cloning, and multiplying dermal papilla stem cells from the hair bulb of the follicle represents the greatest chance of true multiplication.
In a new scientific publication, researchers at Harvard Medical School revisited the role of dermal papilla cells in hair follicle function, and confirmed the importance of these cells in the future of hair multiplication treatments. Recently, recommended hair restoration surgeon and hair follicle stem cell researcher Dr. Parsa Mohebi was kind enough to review the new article and share the important scientific information in "laymen's terms" on his blog. According to Dr. Mohebi:
Hair stem cells and their role in the future of hair restoration has been a hot topic in recent years. It is easy to understand how success in the area of hair multiplication (or hair cloning) would be another quantum leap in hair restoration. People affected by genetic baldness could have the stem cells of hairs from their permanent zone multiplied for hair transplantation.