Sun 2 Feb 2014
This common question, from a member of our hair loss social community and discussion forums, was answered by "SL," a representative for Coalition hair transplant surgeon Dr. Christian Bisanga:
After years of progressive thinning, I've decided to finally "do something" about my hair loss. I started researching hair transplant surgery online, but I don't know if I'm actually a candidate for the procedure. How can I tell if I'm a good hair transplant candidate?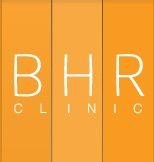 Before embarking upon any surgery it is important to consider many factors and ask many questions. Like any important decision in life, surgery is a decision that should not be taken lightly or in haste.
The way in which one approaches the subject will usually change depending on several criteria – age for example is an important factor. The younger the hair loss sufferer is, the more prone they could be to making rash decisions. There are the same decisions that could be more emotionally-based rather than logic-based in an attempt to regain what was lost as soon as possible, and this is also understandable.
Hair loss at an early age is devastating and the initial thoughts are often very emotional, indeed mine was. Little to no thought is often given with regards to any future loss and many fall into the trap of having surgery too young to only regret it at a later stage.  I and others have seen this time and time again in consultations with patients who have been too young and ill prepared for the next years of loss.